Making Events More Enjoyable
Ronnie Rodriguez is a professional celebrity impersonator committed to entertaining guests at parties, weddings, festivals, corporate events . . . you name it! As Captain Jack Sparrow, Ronnie's looks and mannerisms are second only to Johnny! As Johnny's photo double in Pirates of the Caribbean 3 and 4, Ronnie learned from the best!
Based in LA, Ronnie is a friendly and outgoing look-alike, dedicated to providing unique and fun entertainment for guests and attendees whenever he performs.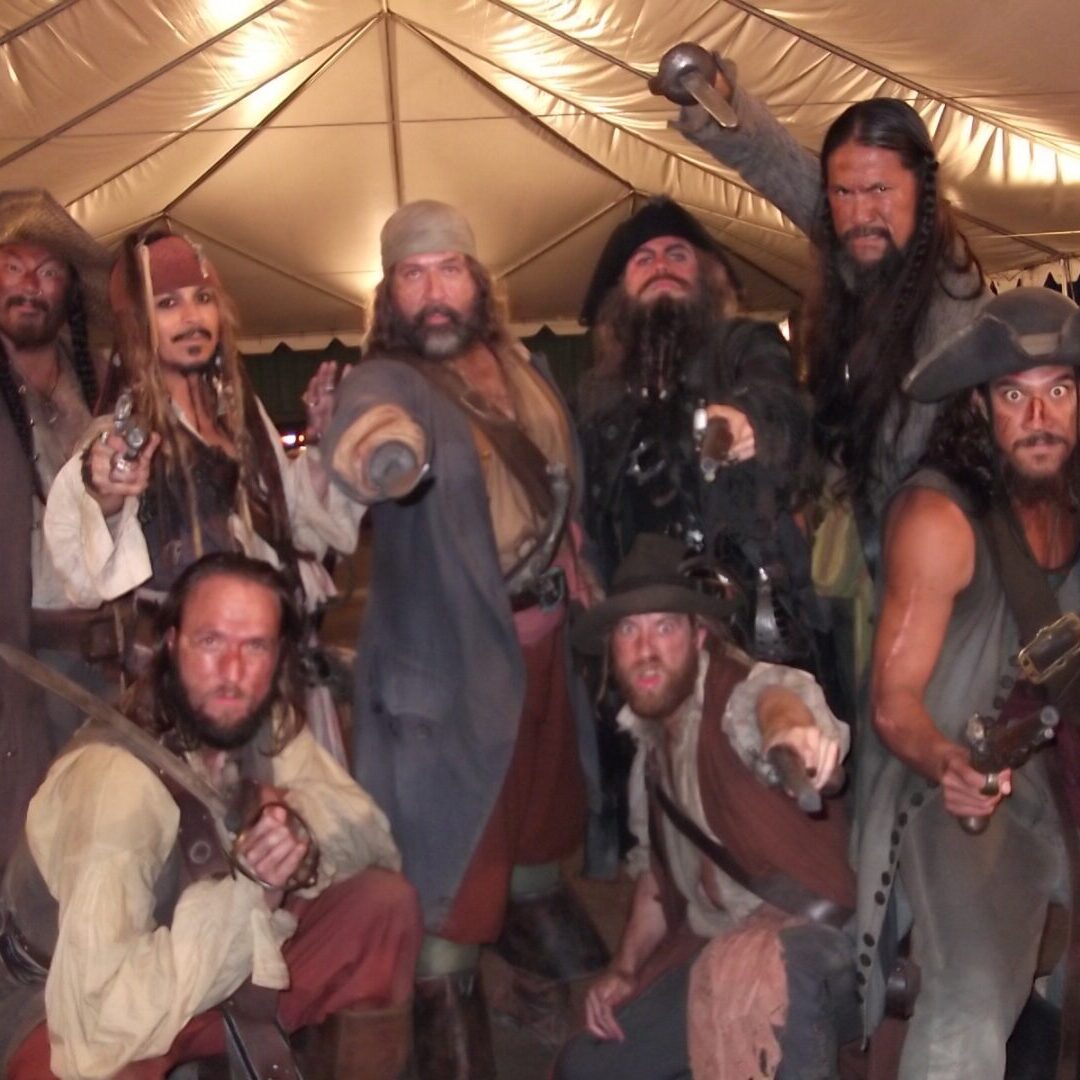 As a Jack Sparrow lookalike, Ronnie bears and uncanny resemblance to the character played by Johnny Depp in the Pirates of the Caribbean movie. franchise. Just imagine having the most famous Caribbean pirate at your event captured in photos and videos.
Professional, Respectful and Reliable
Whether Ronnie is introducing a CEO, sword fighting on stage or meeting and greeting guests at a black-tie event, Ronnie is always professional, courteous and respectful, even as a pirate!